Click the Ghost Elk to DOWNLOAD Gather Bones.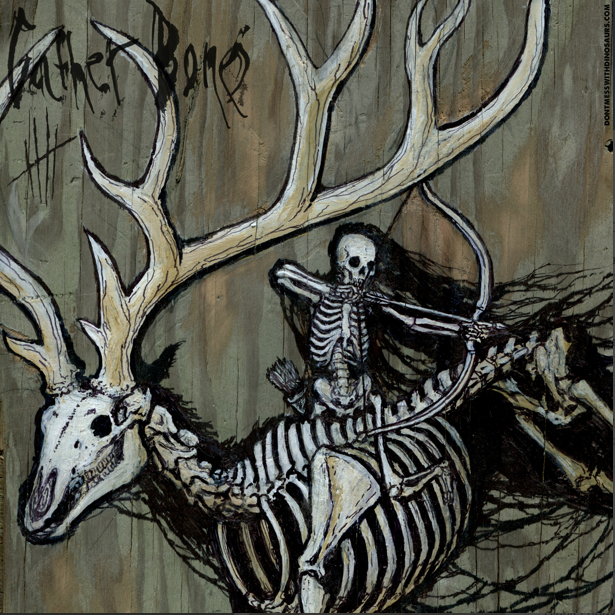 On a mobile device? CLICK HERE FOR MOBILE DOWNLOAD/STREAMING
The above download is free, but if you like my music & art and you want to support my upcoming projects you can make a small monthly donation on MY PATREON PAGE. Signing up is easy, it helps make projects like this possible and it gets you access to exclusive content, such as an audio short story that supplements this album (that can't be found anywhere else)…
Or you can make a one-time paypal donation:
This is my second full length album that I composed and produced myself. Every note in this album is from my heart or lungs, or from those of a close friend of mine.
Album Credits:
Lyrics, lead vocals, whistlin' & production – historian
Fiddle & banjo – Drew McGowan
Flutes – Jackie Liu
Spooky singin' – Kim Megowan
Ghuzheng – Jiayi Meng
Mastering – Steven Doman
I also owe a big thanks to those of you who supported this project by purchasing the art I created for it way back in December 2013, when I foolishly thought I could finish this album quickly because I had amassed most of the writing, melodies and ideas that would eventually form it. I didn't realize how long it would take to actually put it all together and make it sound close to the way it did echoing around in my brain. You can see a gallery of that art here, and each of the pieces is based on ideas in the music.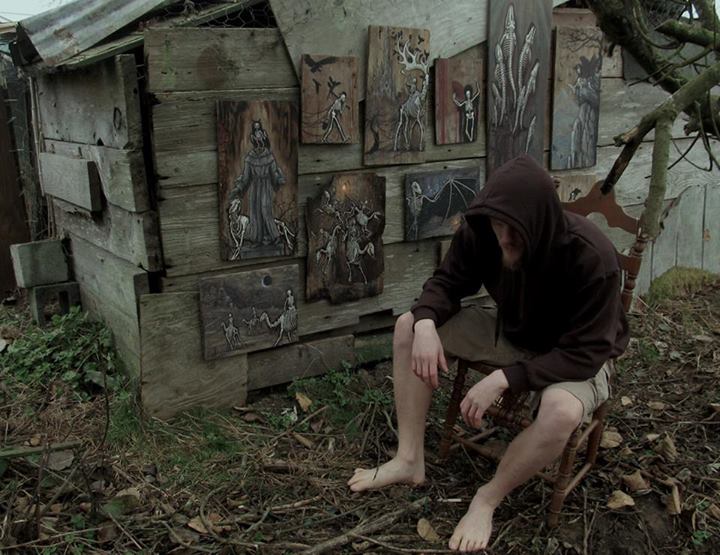 Prints of these paintings can be requested only by my patreon supporters.
And T-shirts, hoodies, leggings & more can be bought in my Redbubble shop.
EXPLORE AROUND, THERE ARE A LOT OF CLOTHING OPTIONS FOR EACH ILLUSTRATION.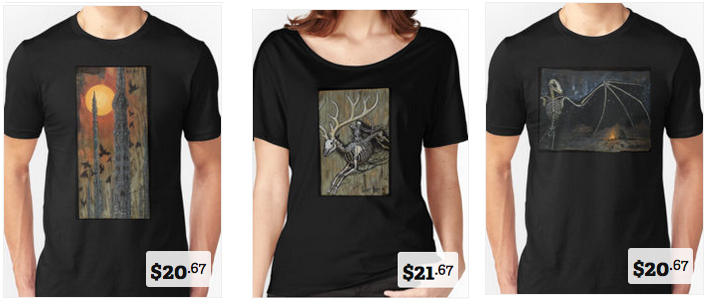 One Response to "Gather Bones"
dontmesswithdinosaurs.com » 2015 in Review on 02 Jan 2016 at 11:04 pm #

[…] you with animals in the jungle called JUNGLECAT TECHNIQUE, and a new self produced album called Gather Bones. If you like my music, I hope you'll consider supporting it on […]
Leave a Reply