2015 was a busy year. Here's some of the stuff I finished during our last rotation around the sun…
Sort of as an experiment in minimalism, I made this music video for a track in collaboration with beatmaker BLAQ MASQ

I also recorded several other verses for musical collaborations, such as this one (the others have yet to be released):

I also designed and animated several minutes of animation for a TV documentary about viking mythology. Here's a short clip of some of my animation. I plan on assembling all of it as a standalone short as soon as I can find the time:

On the front lines of paleoart, I launched the #buildabetterfaketheropod hashtag along with a pile of art poking fun at the dinosaurs/science of some dinosaur movie that came out this year and was sorta big.

Somewhere around that same time I went out to Moab Utah to photograph and explore the Mill Canyon Dinosaur Trackway, which I then created an illustration of for an interpretive sign commissioned by Utah BLM Paleontologist Rebecca Hunt-Foster.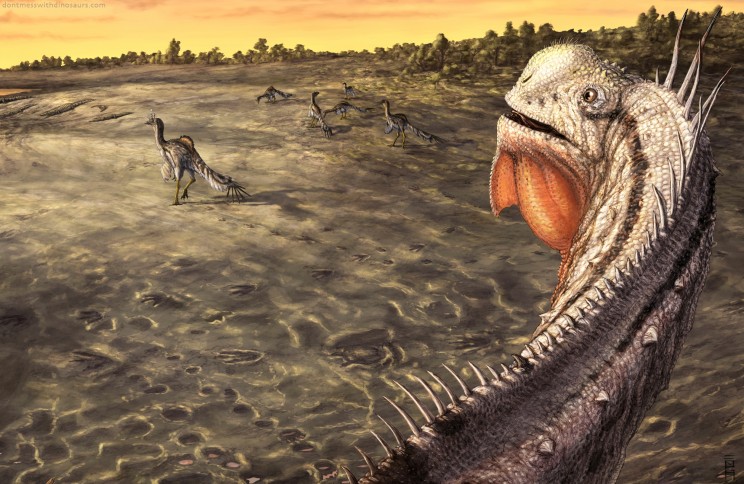 Later that summer I traveled out to Utah again to participate in my first paleontological field expedition, again with ReBecca Hunt-Foster, her husband John Foster, Sharon McMullen, Mikey Schiltz and Matt Wedel to survey a newly discovered secret site, cluttered with mid mesozoic dinosaur fossils and giant petrified trees! That was awesome. But I can't say more because it's all still super secret and I'd be beheaded in sacrifice to our great archosaur overlords if I said any more.
Sometime after I got back from that trip I did these two drawings for an upcoming paper on Apatosaur combat I'm a coauthor on with Matt Wedel, Mike Taylor and Darren Naish.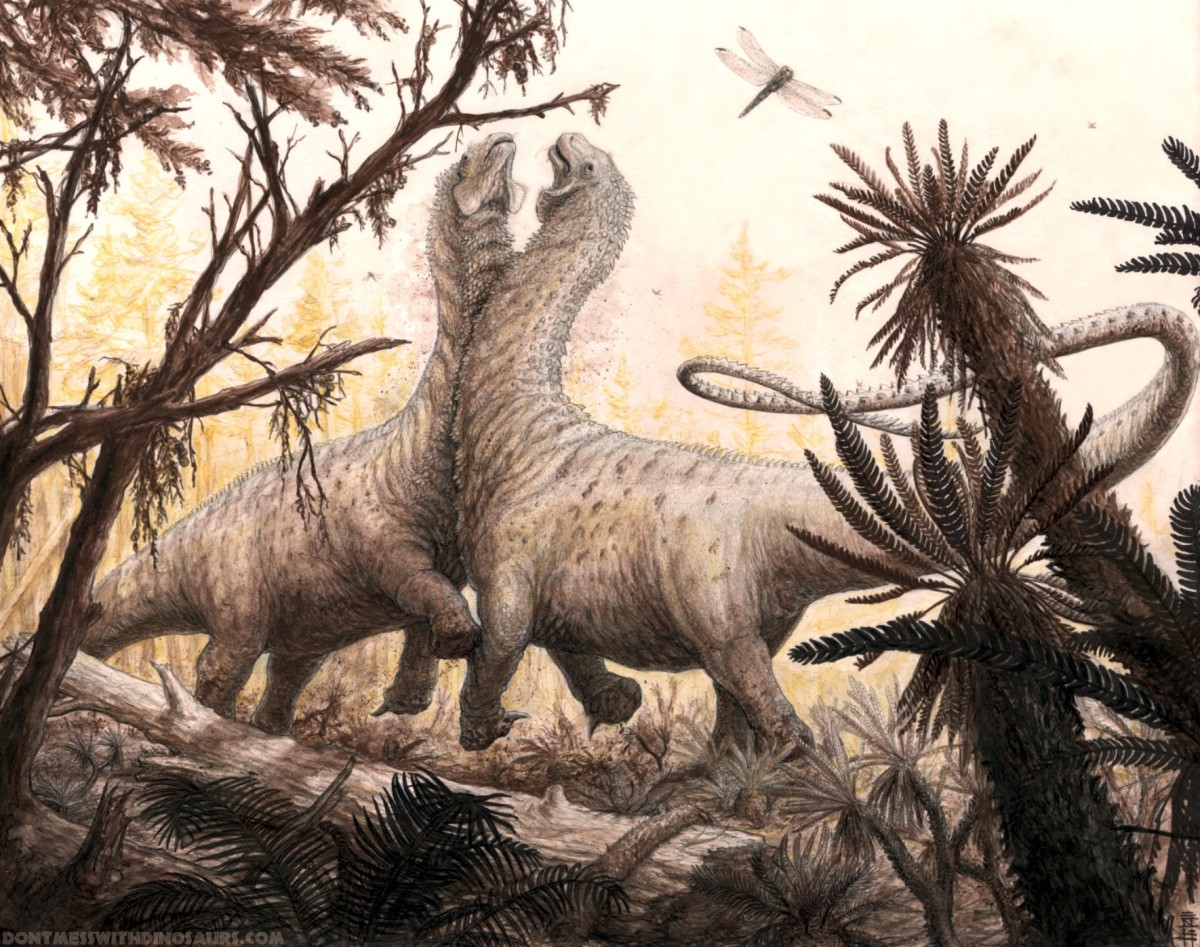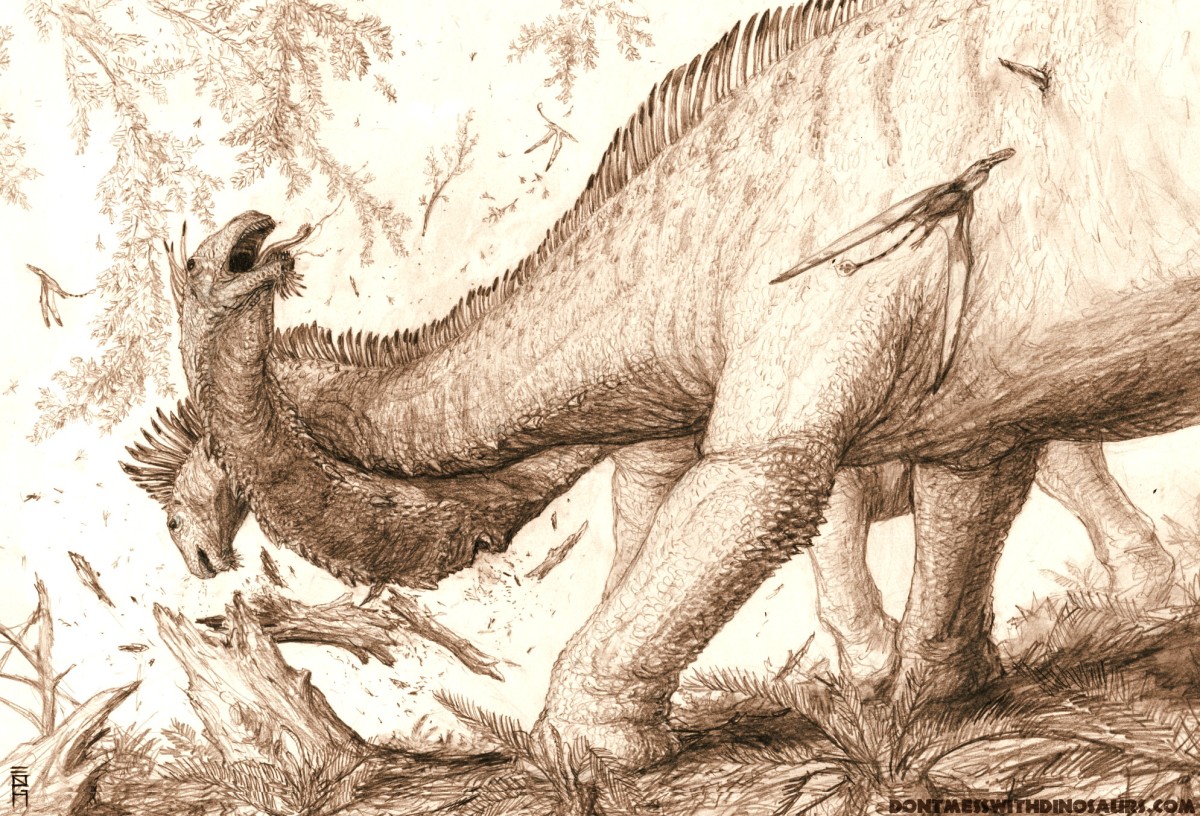 I then finished a mixtape of new raps about fighting you with animals in the jungle called JUNGLECAT TECHNIQUE, and a new self produced album called Gather Bones. If you like my music, I hope you'll consider supporting it on bandcamp.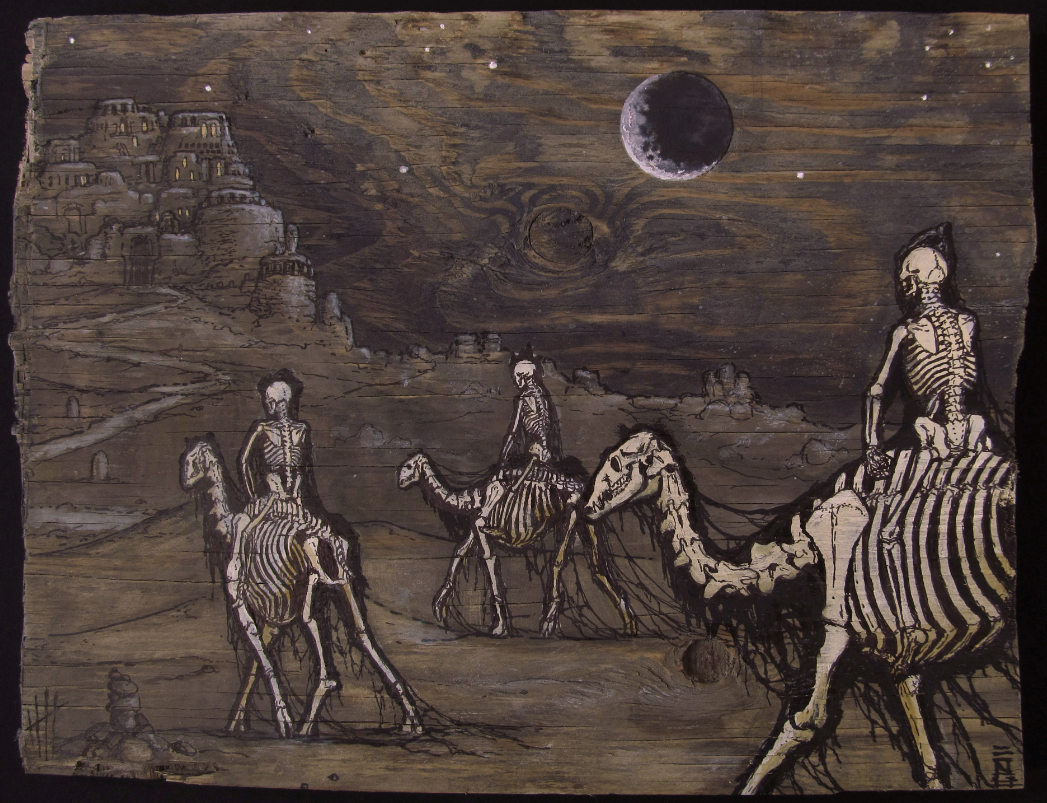 Also at some point I did this reconstruction of an early Cretaceous angiosperm called Frenelopsis for Nathan Jud's paper re-describing the taxa: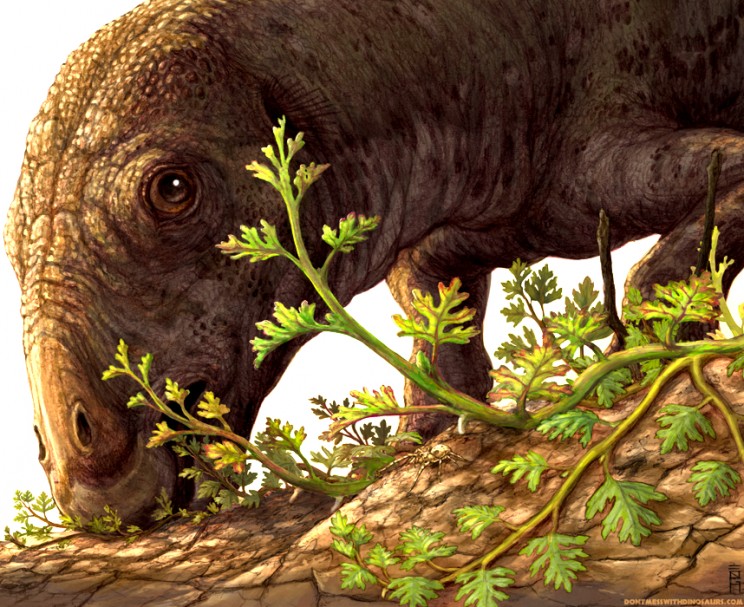 And I also did a bunch of drawings and concept art for Earth Beasts Awaken part 3, and a pile of sketches as rewards for my Patreon supporters, many of which can be seen in the photo galleries over on the historian facebook page…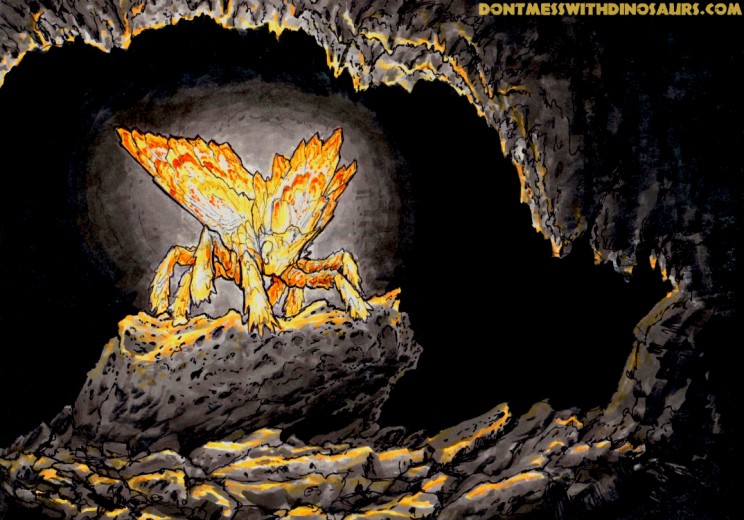 And now (like right now) I'm working on another illustrated sign for another Utah BLM dinosaur trackway site commissioned by ReBecca Hunt-Foster. I'm not going to share it right now though, because you have to support me on Patreon to see the behind the scenes stuff that isn't finished yet, as well as special bonus content videos like this B-reel footage of the Snow Painter creature from Earth Beasts Awaken part 1 that I put together for my new Patreon supporters:

For those of you who have supported my work by buying art, making a donation or just sharing and hyping the hell out of it, thanks for the support!!!
Oh yeah, and I also put a ton of art up on my new Redbubble store, so you can even support my art by rockin' it in the forms of various interdimensional style armors!!