Ever since reconstructing Aquilops in 2014 I've been wanting to revisit it to explore another idea for it's life mode and role in the ecology. Spurred by the request of Dr. Andrew Farke and Gabriel Santos to do a talk about making monsters and reconstructing prehistoric animals, I finally got around to illustrating this new interpretation. Check it out:
If you'd like to support my paleoart and my ability to keep making these videos, SUPPORT ME ON PATREON or purchase a poster print of either of these illustrations: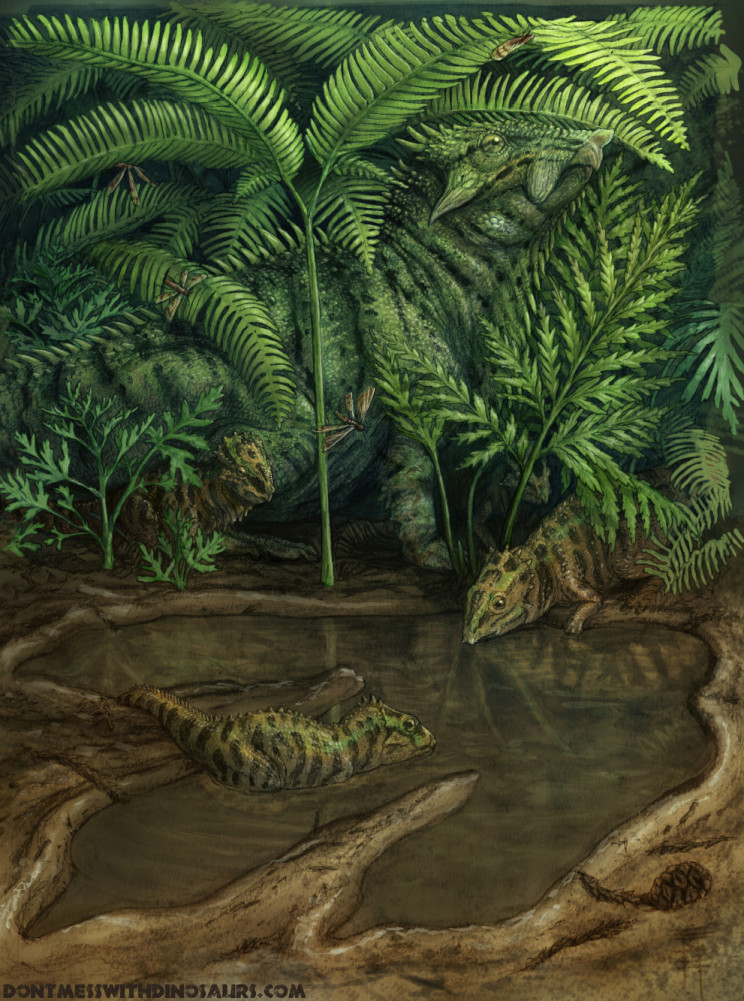 And here's my 2014 Boldly Displaying Aquilops (purchase button below):
Click HERE for a "field guide" to everything in the above image.
Buy a 12″x18″ poster print here:
Also, subscribe to the Alf Museum's Youtube page for a video of the talk I gave at the museum on this art.
Oh! And Support the Utahraptor Project here:
http://utahraptors.utahpaleo.org/
Leave a Reply