I don't have time at the moment to do a full blog post on the science and art that went into these illustrations, but if you check out the recent posts by Mike Taylor on SVPOW you'll get a pretty good overview of the the ideas that we've been working on. That said, I'm about to order a big batch of posters of some of my recent art, so I just wanted to put up a post where you can order a copy of either of these pencil drawings: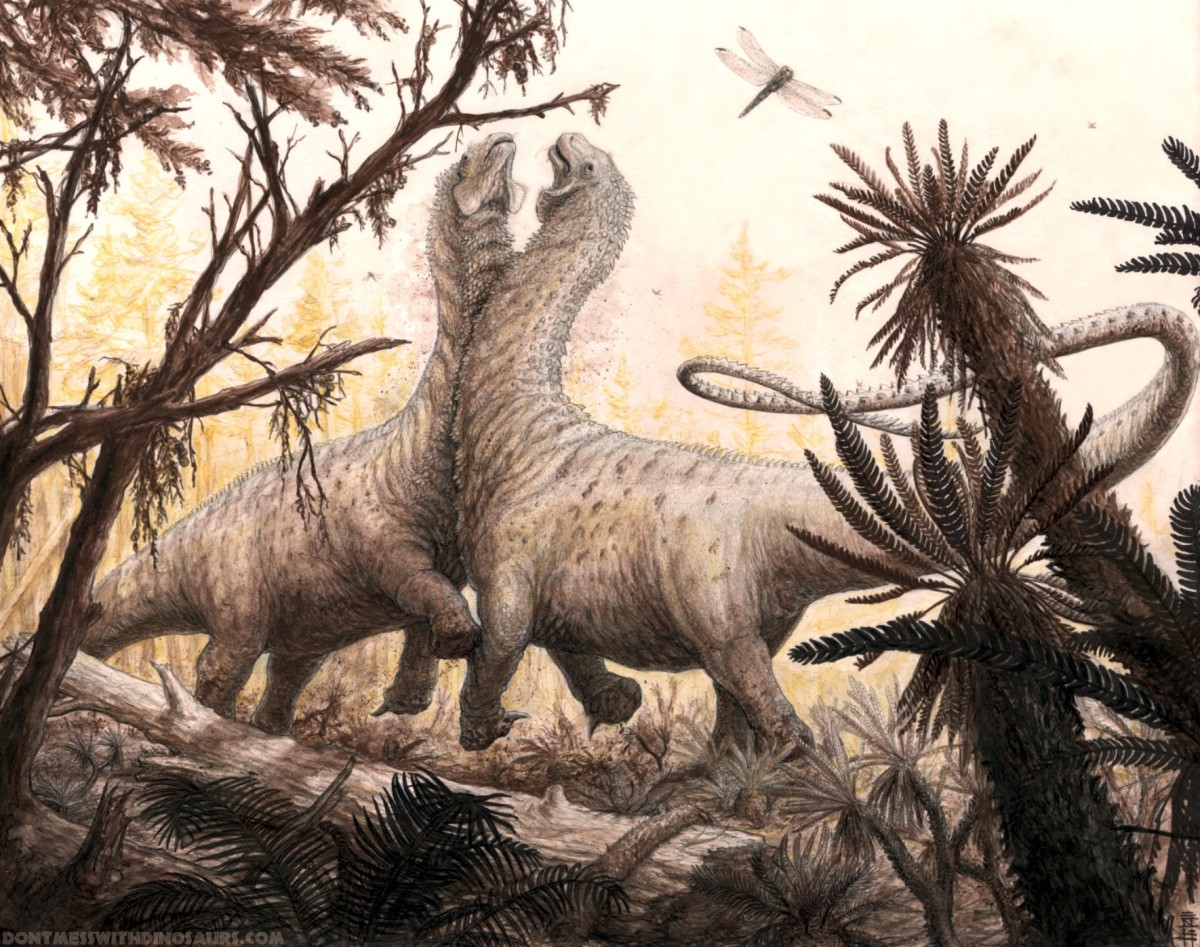 Order a n 12″x17″ (30.48cm x 43.18cm) print of Apato Shove Match! (above image) for $15 here: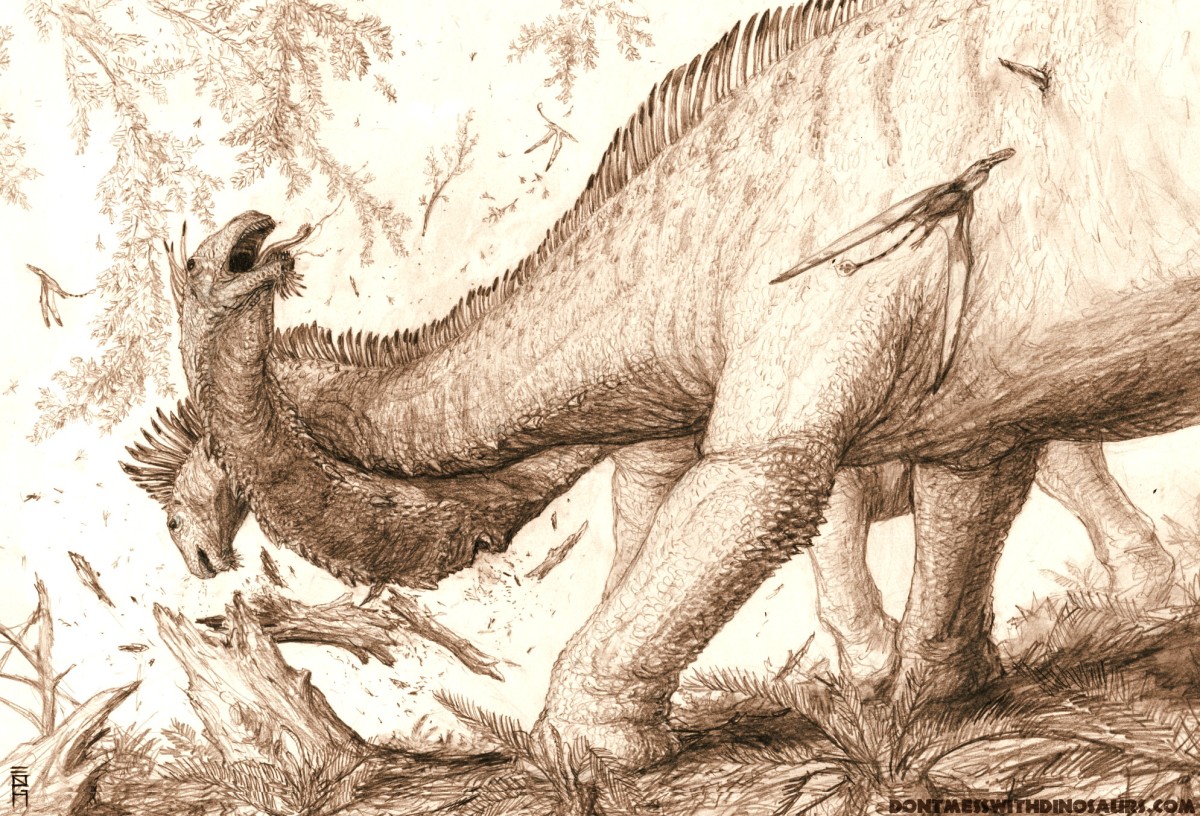 Order an 11″x17″ (27.94 x 43.18cm) print of Apato Neck SMASH! (above image) for $15 here:
Shipping is free within the US. If you're outside of the US I'll send you a paypal payment request for the exact cost of shipping along with a customs/tracking number.
Thanks for checking out my art!!
One Response to "Want some battling Apatosaurs on your wall?"
dontmesswithdinosaurs.com » 2015 in Review on 02 Jan 2016 at 11:44 pm #

[…] after I got back from that trip I did these two drawings for an upcoming paper on Apatosaur combat I'm a coauthor on with Matt Wedel, Mike Taylor and […]
Leave a Reply